Dr Hubert J. Park - PEDIATRIC DENTIST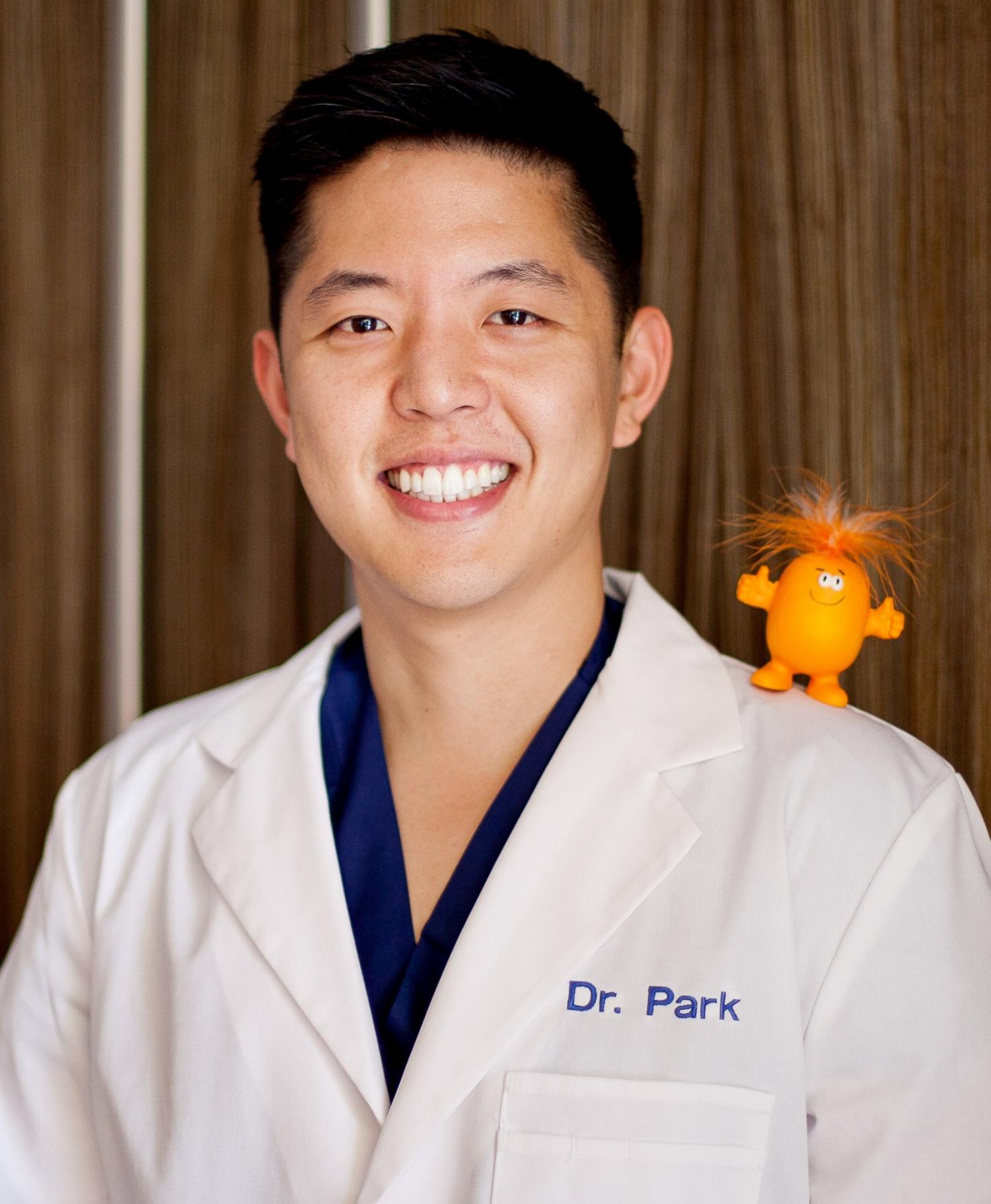 Hubert J. Park, DMD, MPH
Growing up in a big, loving family with his baby brother and over a dozen of younger cousins, Dr. Park got an early start in encouraging younger children and having a lasting mentoring relationship with them. His constant desire to be a positive influence for others earned him the honor of serving as vice president for his dental school class and chief resident for his pediatric dentistry program at Tufts. Dr. Park has extensive experience working with special needs and childhood cancer patients in coordination with medical teams during his General Practice Residency program at NY-Presbyterian Hospital Weill Cornell Medical College and Memorial Sloan-Kettering Cancer Center in New York City. He also furthered his studies exploring his interest in public health issues by completing a Masters degree in Public Health (MPH) at Tufts University School of Medicine focusing on childhood obesity primary prevention strategies and identifying sociocultural factors influencing oral health outcomes in Boston minority groups.
Dr. Park has also spent his time generously by helping those in need in Kenya, the Dominican Republic, Bolivia, and Zambia, and also locally by founding a free dental clinic at Sharewood Clinic in Malden, MA. He is a member of the Massachusetts Dental Society (MDS) Leadership Institute and chairs the ad hoc committee for dentistry for special needs patients, and in addition, he serves as a consultant for the Massachusetts Department of Public Health Perinatal Oral Health Task Force. He lives in Cambridge with his wife Amy and enjoys going for a run around the Charles river and playing basketball, tennis, and soccer with his friends.